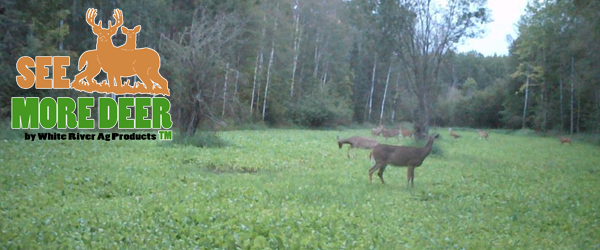 As avid hunters ourselves, we here at White River Ag Products felt that there was a gap out there in the seed industry between the selling of seed blends themselves and a certain knowledge of how to get the most out of your food plots.  This includes the importance of planning, soil quality, nutrition, planting methods, and maintenance of your plot.
Understanding how to grow a food source is a big part of the picture, but understanding the correct seeds to plant relative to your growing season, soil quality, and surrounding food sources is what ultimately determines how many deer you see on your property.  With that in mind we created See More Deer seed blends for deer and wildlife plots.
Our goal of the SEE MORE DEER seed blends has been not only to develop fantastic food plot mixes, but to give you the tools and the education to successfully implement them.  This will help you reach your goal, whether its simply to see more deer while you're out hunting or whether you want to grow and hold trophy bucks on your property while managing a healthy deer herd.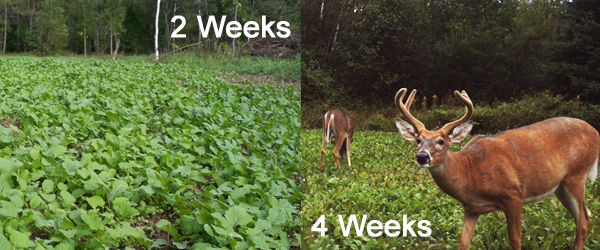 In fact our commitment to educating you is just as important as the seed blends themselves.  We've even created another website just for our See More Deer product line. The site, www.seemoredeer.com, goes into full detail on each blend we have available, including planting instructions and seeding rates.  Also on the site is an instructional video and accompanying article series, Food Plotting 101, that will take you through every step of planting a successful food plot.
Currently we offer 5 premium seed blends grown and tested here in Northern Wisconsin that should cover just about anyone's needs.